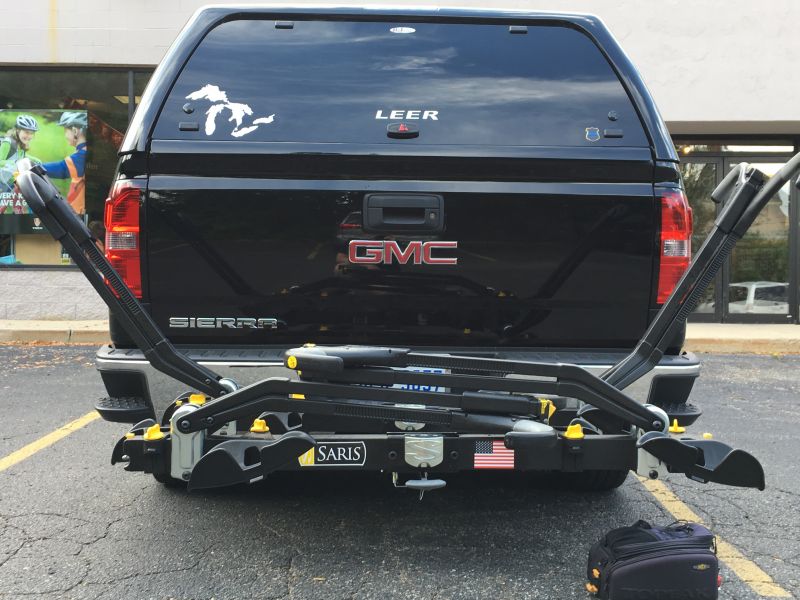 Last year saw changes in Michigan bicycle laws, with several amendments and new laws coming into effect in 2018. We cover these changes in this four-part series to help prepare you for your next ride. Up first, license plate obstruction, and the bizarre case that brought about this amendment to the Michigan Vehicle Code.
The Michigan Vehicle Code has long included a provision that states a vehicle's license plate should be, "free from foreign materials that obscure or partially obscure the registration information (license plate)..."  While this provision was rarely an issue for cyclists in Michigan, it became one when the Michigan Supreme Court brought it to the attention of law enforcement in a case that had nothing to do with bicycles.
People v. Dunbar – a Case of License Plate Obstruction
In People v. Dunbar, Muskegon County Sheriff's deputies stopped a man driving with a tow ball on a hitch which was allegedly partially obstructing his license plate. When approaching the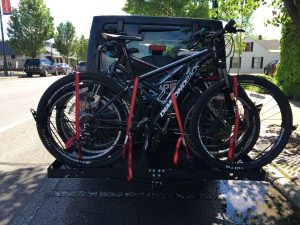 vehicle, the officers smelled marijuana and conducted a search of the truck. During the search, the officers found marijuana, cocaine, and firearms inside. Dunbar was charged with possession of marijuana, possession of cocaine, and carrying a concealed weapon.
Dunbar's lawyer argued that the evidence discovered as the result of this search should not be admissible since it was the product of an illegal stop. More specifically, Dunbar's attorney argued that the officers had no legal basis for making the traffic stop, to begin with. Therefore, the search of his truck was a violation of the Fourth Amendment of the United States Constitution. The Michigan Supreme Court ruled that the stop was legal in 2016. It ruled that the tow ball, which partially obstructed the license plate, was a violation of the Michigan Vehicle Code. Shortly after the Court issued its decision, Michigan bicyclists began receiving citations for license plate obstruction when they traveled with a rear-mounted bicycle rack (in a limited number of jurisdictions).
An Exception for Bicyclists and Their Gear
Lawmakers could empathize with the concerns of bicyclists on the issue, as well as anyone who placed a tow ball on a hitch. They could agree that preventing people from carrying bicycles behind their vehicle was not the intention of this law. However, some law enforcement agencies argued that the issue of keeping license plates unobstructed was important for public safety. Fortunately, lawmakers recognized that creating an exception for cyclists would not likely result in criminals mounting bikes to the back of getaway cars in order to avoid arrest. Therefore, Michigan Legislature adopted this common-sense amendment.
The amendment modified the Vehicle Code by adding language so that the law now reads a vehicle's license plate "shall be maintained free from foreign materials that obscure or partially obscure the registration information and in a clearly legible condition. The attachment to the rear of a vehicle of a tow ball, bicycle rack, removable hitch, or any other device designed to carry an object on the rear of a vehicle, including the object being carried, does not violate this subsection." The law took effect in August 2018.
Take the Bike, Enjoy the Ride
While the case that brought all of this about is seemingly unrelated and caused some frustration for the bicycling community, cyclists can now rest assured towing their gear to their next ride. However, with the exception of your bike or rack, always keep your license plate clear-of-view and interact respectfully with law enforcement if the issue of license plate obstruction is raised.
There were other developments in Michigan bicycle laws this year, including license plate obstruction amendment, 3-foot passing requirement, and mandating 1 hour of bike safety in driver's training.