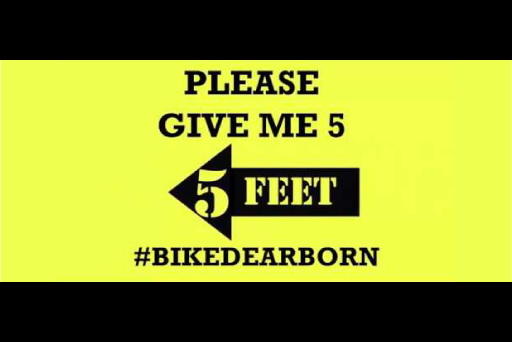 Michigan was one of the last states in the country to adopt a statewide safe passing law for bicyclists in 2018. Whereas Wisconsin was the first state in the country to adopt a safe passing law way back in 1973. It took several decades for other states to see the wisdom of the Wisconsin Legislature, but as more adults began riding bicycles, both for recreation and transportation, state politicians began to see the need for safe passing laws. These laws are intended to not only protect cyclists but also to help motorists understand how to safely pass a person on a bicycle. Unfortunately, through a turn of events, Michigan's lackluster passing law now places and even greater need for city bike passing laws and township bike passing laws.
Michigan Cities Take Matters Into Their Own Hands
In 2014 and 2015, Michigan ranked among the highest states in deaths due to motor vehicle-versus-bicycle collisions. However, the Michigan Legislature seemed to have absolutely no desire to adopt a safe passing law.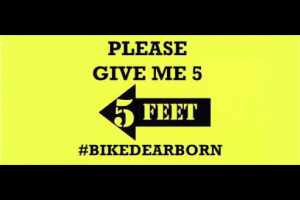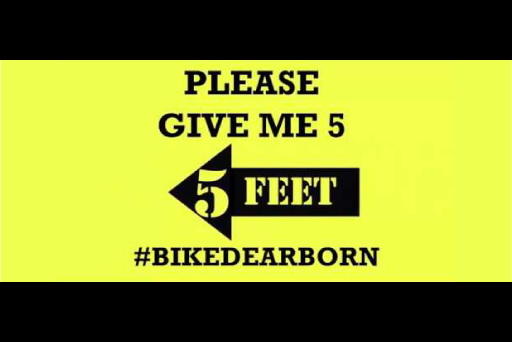 Local governments grew tired of waiting for state representatives to act in order to protect citizens and began taking matters into their own hands. In September 2015, Grand Rapids took the lead and passed an ordinance requiring motorists to give cyclists 5 feet when passing. Numerous cities followed Grand Rapids' lead and also passed 5-foot city passing laws, including Ann Arbor, Kalamazoo, Norton Shores, Oshtemo Township, Dearborn, Kalamazoo Township, Muskegon, and Portage.
Then, on June 7, 2016, tragedy struck in Kalamazoo. A driver of a pickup truck who was under the influence of methamphetamine, muscle relaxers, and pain medication stuck and killed a group of cyclists, killing 5 and injuring 4. National attention was now on Michigan and this motivated the Michigan Legislature to finally act. The Senate passed a 5-foot passing law that was essentially the same law adopted by Grand Rapids. However, the Michigan House of Representatives failed to even vote on the bill and the 2015-2016 Legislative session came to an end without a safe passing law.
Michigan Bike Passing Law's Sordid History
During the 2017-2018 legislative session, the 5-foot passing bill was reintroduced. However, it got hung up the House Transportation Committee where the law was watered down by reducing the safe passing distance from 5 feet to 3 feet.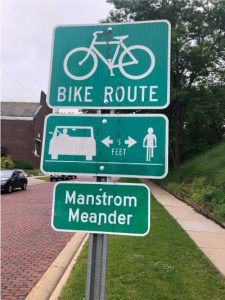 Even worse, the proposed law was amended to give motorists an option of passing at less than 3 feet "if it is impracticable to pass the bicycle at a distance of 3 feet to the left, at a safe distance to the left of that bicycle at a safe speed, and when safely clear of the overtaken bicycle shall take up a position as near the right-hand edge of the main traveled portion of the highway as is practicable." Those of us who drive cars and ride bikes still question under what circumstance it would be impracticable to pass a bicycle at a distance of at least 3 feet. But members of the Michigan House Transportation Committee apparently believe this situation is something that exists!
Given the option of Michigan having no bicycle passing law or the watered-down version created by the House Transportation Committee, the overwhelming majority of members of the full Michigan House of Representatives and Michigan Senate voted in favor of the revised version of the law. As a result, Michigan has a bicycle passing law, but it is likely the weakest safe passing law in the country. The law can't honestly be called a "safe passing law" because it truly doesn't make the safety of cyclists a priority. And, for this reason, the obligation to ensure that cyclists are safe falls back on local government entities – cities and townships. City bike passing laws and township bike passing laws are essential for keeping cyclists safe.
Municipalities Lead the Way Adopting City Safe Bike Passing Laws
In early 2020, the City of Roosevelt Park adopted a 5-foot passing ordinance. The city council's unanimous approval of this ordinance was due to the hard work of the Muskegon County Bicycling Coalition. To our knowledge, this is the first safe passing statute adopted by a local government since Michigan passed its statewide passing law. The Muskegon County Bicycling Coalition is now working on advancing similar ordinances in Muskegon Heights and Whitehall. Local bike clubs have the ability to advance these local ordinances. Members of local bike clubs often have personal relationships with city council members and are the people who vote for (or against) council members. If enough cities and townships adopt a 5-foot passing law, a strong argument can be made to the Michigan Legislature to amend Michigan's current bicycle passing law so that it increases the minimum distance required to pass a bicycle from 3 feet to 5 feet, and acknowledge that there is no circumstance in which it is impracticable for a motorist to pass a bicycle at a distance of at least 5 feet by deleting the ridiculous language which currently allows motorists to pass at a distance of less than 3 feet, when it is impracticable to do so!