Meet Our Michigan Bicycle Accident Attorneys
Bryan Waldman
Bryan is well-known as an accomplished personal injury litigator and also a competitive cyclist. He has raced multiple bicycle disciplines and most of his clients are bicyclists. In 2017, Bryan received the "Michigan Cyclist of the Year" award from Programs To Educate Cyclists (PEAC) and, in 2013, he was honored as the "Advocate of the Year" by the League of Michigan Bicyclists. Bryan has been recognized by Leading Lawyers-Michigan as a "Top 100 Leading Lawyer" and has been named in the publication Best Lawyers in America every year since 2006. In 2003-2004, he was president of the Michigan Trial Lawyers Association (now the Michigan Association for Justice). Bryan is a board member of the League of Michigan Bicyclists and serves as the Chair of the organization's Advocacy Committee.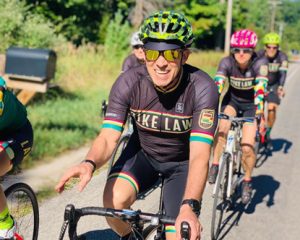 Our Bicycle Law Group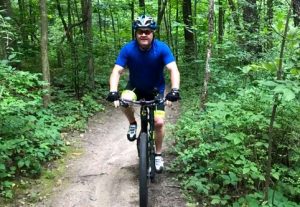 Brian McKenna
Brian was a competitive hockey player during and after high school. Following law school, he began cycling as a way to maintain fitness. He is an attorney at the Sinas Dramis Law Firm and runs its St. Clair Shores office and can be found riding his bicycle on Lakeshore Road most mornings. In recognition of his work as a Michigan personal injury lawyer, Brian has been included in the publications Best Lawyers in America and Michigan Super Lawyers. He has earned a reputation as one of the hardest working and conscientious lawyers in the metro-Detroit area.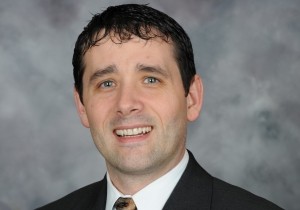 Joel Finnell
Joel is an appellate lawyer with outstanding research and writing skills. He is a practical thinker who helps the firm's trial attorneys think outside the box and develop cutting-edge legal strategies. Joel became known in the cycling community for his work on the State of Michigan v Timothy Panagis case, which involved a cyclist who was cited for impeding traffic because the officer believed cyclists are required to ride to the right of the fog line. The trial court agreed with the officer. However, the Circuit Court judge reversed the decision and dismissed the citation, praising Joel's work and commitment, stating his brief was a "$10,000 brief for a $200 citation," referring to the quality of work it entailed, not the actual charge. In fact, the firm did the work free of charge as part of the "Bike Law Defense League" program. Joel enjoys riding many local bicycle trails with his family.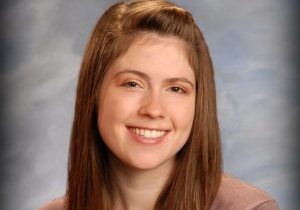 Bri Coxon
Bri is a paralegal at the firm. She frequently assists clients with their bicycle property damage claims and claims for Michigan no-fault benefits. As a result, she has a good understanding of bicycles and the costs associated with replacing and repairing damaged bicycles, bike components, helmets, and other bicycle-related equipment. Bri received a bachelor's degree in psychology from Saint Mary's College and an associate's degree in paralegal studies from Baker College of Auburn Hills. In her spare time, she enjoys traveling, reading, and running.