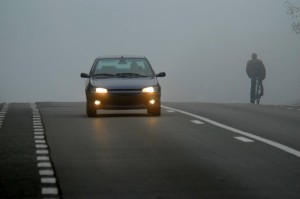 Despite years of advocacy efforts, no passing law exists in Michigan
Today, a law takes effect in California that is designed to increase safety for bicyclists.
The law, commonly known as a "3-foot passing law," requires motorists to maintain a distance of at least three feet between their vehicle and a bicycle, when passing a cyclist.
California is now the 22nd state with a "3-foot passing law." One state has a "4-foot passing law," and one state has a "2-foot passing law." Additionally, 19 states have laws that require vehicles to pass bicycles at a "safe distance."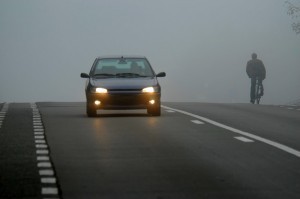 Unfortunately, the Michigan Legislature has taken no action on similar legislation, even though it has been a legislative priority of the League of Michigan Bicyclists and other consumer groups for years.
There has been criticism over safe passing laws in other states, due to the fact they are rarely enforced. While it may be difficult for police agencies to enforce a "3-foot passing law," it does give an officer the ability to enforce an existing law, and is clearly better than no law for safely passing cyclists. It also eliminates an argument from a negligent or reckless driver that they did not violate any type of law or statute when they pass a bicycle at an unreasonably dangerous distance.
California has taken a long overdue step to protect the safety of bicyclists. It is time for Michigan's lawmakers to do the same.