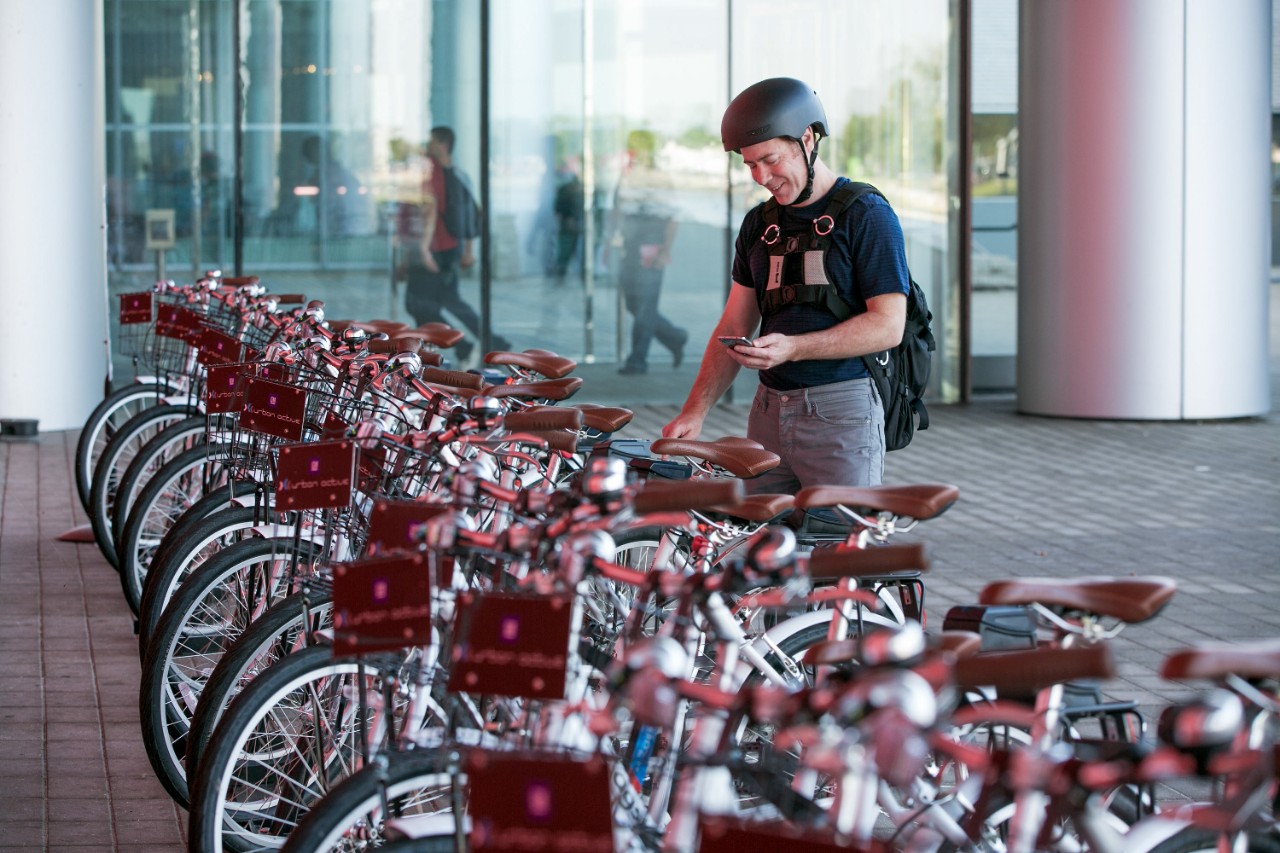 The GM Bicycle Share Program is the first of its kind
Recently, General Motors launched a bicycle share program for its employees at its Warren Technical Center. The center spans 330 acres with 61 buildings in Warren, Michigan.
There are already a number of ways to get around the large campus. Employees can walk, ride a shuttle, or drive their personal vehicles and hope to find parking at their destination.
The bike share provides a unique alternative to these options – not only would the bicyclists not have to worry about finding a space to park, but they would be exercising, too. Since employees can reserve their bicycle either via text message or through an app, there is also no need to wait for a shuttle.
The GM bicycle share program also keeps safety at the forefront: participants must wear bicycle helmets and must signal their approach by ringing a bell when pedestrians are present.
It's great to see a Michigan company at a forefront of such a development. GM is the first American automaker to implement a bike share program for its employees. While GM is implementing this program in a contained environment, it represents a growing trend not only in Michigan but across the United States – bicycles are a viable, alternative means of transportation. The GM bike share program joins a number of bike share programs that are either currently available or in the works in Michigan. In Lansing, for instance, there is the Capital Community Bike Share, which started October 2013. Ann Arbor's ArborBike bike share program has already started. Detroit's program is operated by Quicken Loans/Rock Financial but, like GM's program, is only open to employees.
All in all, it is promising to see companies encouraging their employees to use bicycles to get from place to place, whether it be from building to building on a sprawling campus, or even from their residences. Biking promotes exercise, which in turn promotes healthier, more productive employees. We are looking forward to hearing more about GM's bike share program and the continued growth of bicycle share programs across the state of Michigan.
Note: A version of this post can be found on the Bike Law Network.