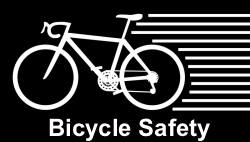 The League of Michigan Bicyclists is hosting Michigan law enforcement bicycle training sessions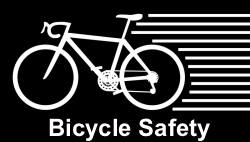 For the third year in a row, the League of Michigan Bicyclists is hosting training sessions targeted at law enforcement officers in an effort to educate them about the laws and rules that apply to Michigan bicyclists, as well as issues in bicycle safety. These training sessions will be held in Ann Arbor, Muskegon, Niles, Lansing, and the Upper Peninsula. The day -long courses, held in multiple locations throughout Michigan, will be broken down into two parts. The morning session will cover a number of topics, including:
an overview of how bicyclists should use the roadway;
a review of applicable motor vehicle code sections, Michigan Compiled laws, and Administrative Rules that apply to Michigan bicyclists;
community bicycle safety, which will cover how law enforcement officers can interact and partner with the local communities they serve in order to promote bicycle safety;
resources that may be used to run bicycle education programs for riders of all ages;
enforcement strategies, especially relating to ticketing for infractions and understanding that bicyclists have a legitimate, legal right to use Michigan roadways (and keeping that in mind in the event of a bicycle accident); and
providing an overview of Complete Streets initiatives and other efforts to make Michigan roads accessible for various modes of transportation.
The second half of the training session will consist of Bicycle Rodeo training. Bicycle rodeos are obstacle courses set up to allow participants to learn various aspects of bicycle safety by allowing them to practice the skills they may need to have if faced with a real life situation while out on the road.
These types of programs are needed to combat the stigma associated with and prejudice directed towards cyclists on the road. Unfortunately, there are too many individuals who believe that cyclists have no business on the roads, who do not feel that time and money should be invested into making our state and local infrastructure more bicycle-friendly. Increased knowledge and understanding about the laws governing bicyclists and their use of the roads will go a long way to preventing situations like this one.