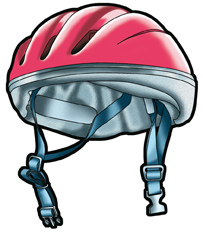 Heads Up for Safety: Saturday, May 17, 2014
The 12th annual Heads Up for Safety Bike Helmet Event will be held on Saturday, May 17, 2014 from 10:00 am – 1:00 pm at the Marshall Fire Station (815 Marshall Street, Lansing, Michigan 48912).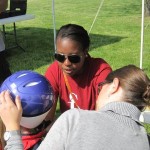 Every year for over a decade, the Sinas Dramis Law Firm, along with the Michigan Association for Justice (MAJ), Origami Brain Injury Rehabilitation Center, and WLAJ have sponsored the Heads Up for Safety Bike Helmet Event. More than 70% of children ages five to fourteen ride bicycles. Approximately 60% of bicycle-related deaths involve brain injuries. Research confirms that bicycle helmets effectively prevent head and brain injuries. We are committed to the prevention of bicycle injuries and hope to encourage the use of properly-fitted bike helmets for cyclists of all ages. Since the start of this event, over 4,000 helmets have been distributed!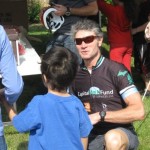 At the event, children (and adults) will receive a free bike helmet and complimentary fitting. All children present may enter into a free drawing to win a bicycle. In addition, attendees can tour the fire station and meet some of their local firemen. There will be an obstacle course, courtesy of CFT-Sinas Dramis Bike Racing Team, and SPIN Bicycle Shop will be set up for minor bike repairs. Entertainment will be provided by Chip Christi, and everyone's favorite college mascot, Sparty, will be there to meet and greet the children.
For more information, please call Teri Lynne at 517-394-7500.
We hope to see you there!