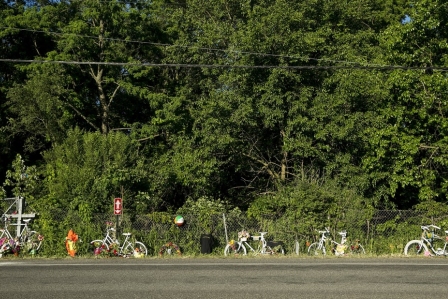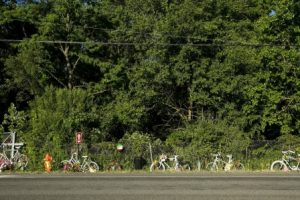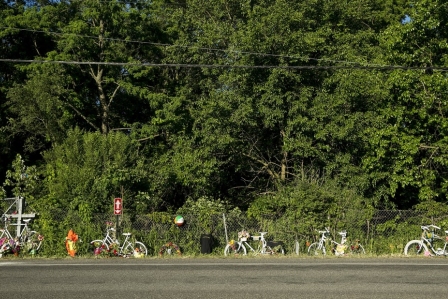 On behalf of Bike Law Michigan and the Sinas Dramis Law Firm, we would like to express our heartfelt condolences to the families and friends of the five Kalamazoo bicyclists senselessly killed on Tuesday evening, June 7.
Our thoughts and prayers are also with the four bicyclists who were seriously injured in the tragedy. We wish them a speedy recovery.
The entire Michigan bicycling community is grieving at this time, and we extend our thoughts to them as well.
"It's hard for me to think about this tragic collision, but at the same time, it is impossible to escape," said Bike Law Michigan's Bryan Waldman.
According to Waldman, bicyclists from across the country are reaching out, looking for answers and asking how they can help. "I apologize that I have not been responsive to all those looking for answers," Waldman said. "However, I regret that I don't have all the answers, and it is simply too difficult for me to continue rehashing this tragedy with everyone who has reached out to me."
The 50-year-old male driver who struck the Kalamazoo bicyclists with his truck, and then attempted to flee on foot, is now facing five counts of second-degree murder and four counts of reckless driving. The driver will be arraigned as soon as he is released from the hospital, where he is recovering from his own injuries. Bike Law Michigan urges a swift prosecution, to the fullest extent of the law.
A "Ride of Silence" was held in Kalamazoo on Wednesday evening, June 8, to honor the bicyclists. Other rides were held, and are still being held, across Michigan and throughout the country.
The five bicyclists who were killed were identified as:
Fred Anton (Tony) Nelson, 73, of Kalamazoo
Larry Paulik, 74, of Kalamazoo
Debbie Bradley, 53, of Augusta
Suzanne Sippel, 56, of Augusta
Melissa Ann Fevig-Hughes, 42, of Augusta
The four bicyclists who were injured were identified as:
Paul Gobble, 47, of Richland
Sheila Jeske, 53, of Richland
Paul Runnels, 65, of Richland
Jennifer Johnson, 40, of Kalamazoo
Anyone wanting to help the victims and their families can contact the Kalamazoo Strong Organization.