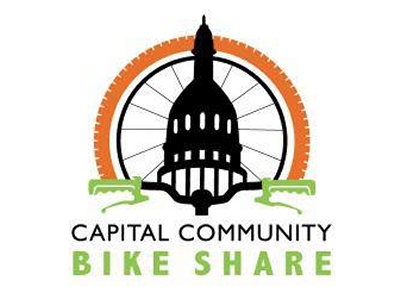 Michigan bike-share programs in cities such as Lansing, Ann Arbor, and Detroit are slowly but surely getting off the ground
We have blogged about the increased popularity of cycling and how some lawmakers, eager to capitalize on this positive trend, have proposed ways to raise money to fund the infrastructural changes associated with increased bicycle use.
In Michigan, it looks like a number of cities are cognizant of the growing interest in bicycling as a viable, alternative mode of transportation, as seen in the number of bike-sharing programs either being discussed, planned, and ultimately implemented.
One example is the Capital Community Bike Share program, which is Downtown Lansing's pilot program. It commenced in October 2013 with 20 bicycles and four stations spread throughout the downtown Lansing area. It was Michigan's first municipally sponsored bike-sharing program. After a winter hiatus, the program should resume sometime this spring.
There is a bike-sharing program in Detroit, although it is only open to Quicken/Rock Financial employees. There have been talks of commencing a bike share program to service the downtown Detroit area. However, no exact time frame has been established on when it would launch. Because they did not want to wait for the launch of a formal program, Quicken and Rock Financial launched a bike share program for its employees (partnering with Zagster). The program has 60 bikes, with nine racks sprinkled throughout downtown Detroit. Launched in July 2013, there were almost 2000 participants in the program, with over 6500 rentals from its inception through November 2013.
Ann Arbor plans to launch its bike sharing program this spring. Consisting of a partnership between the City of Ann Arbor, the Clean Energy Coalition, Ann Arbor Transportation Authority, and the University of Michigan, the program will initially encompass Downtown Ann Arbor and parts of the university's campus, with hopes to expand to include more areas in Ann Arbor in the future.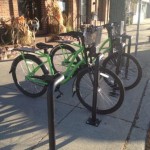 With the rise of cyclists on our roads, there are a few things worth keeping in mind. First and foremost, Michigan cyclists have an absolute right to use public roads. At the same time, however, Michigan law delineates the rules and regulations that cover cyclists' use of said roads. Something else to consider: Michigan bicyclists may seek no-fault benefits should they unfortunately become involved in an accident where a motor vehicle was involved. There are particular requirements that must be met, however – for more information, please click here.
It can be anticipated that the number of bicycles we see in cities and towns throughout Michigan will continue to increase over time. That is why it is imperative that everyone using this state's roads understand their rights and responsibilities under Michigan law. If you have any questions about what those might be, please consider contacting a Michigan bicycle attorney who specializes in this area of law.