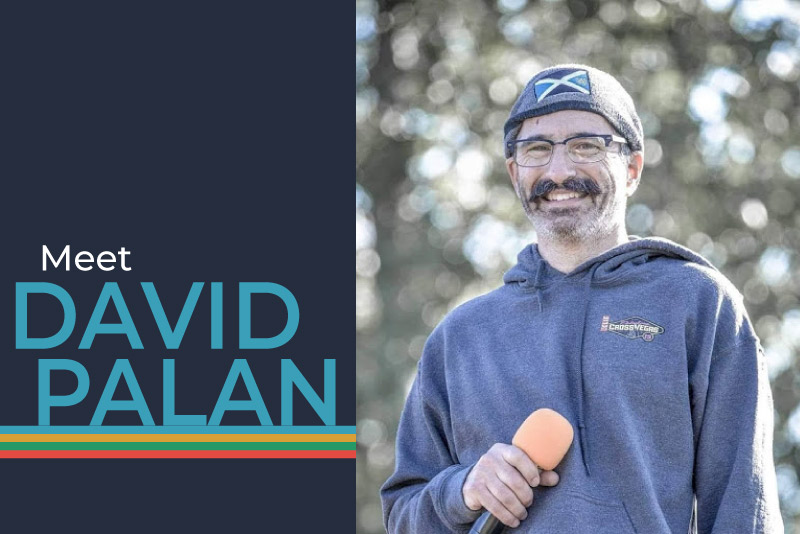 If you've ever attended a cyclocross race, you are familiar with the excitement and camaraderie that makes these events so thrilling for both competitors and audience members alike. There are many dedicated cyclists that take part in organizing these events, including David Palan – a cycling enthusiast and active community member in Michigan cyclocross (CX) racing.
David Palan in the Cyclocross Community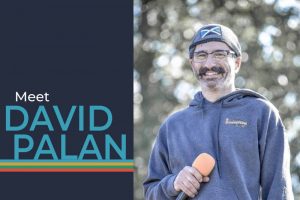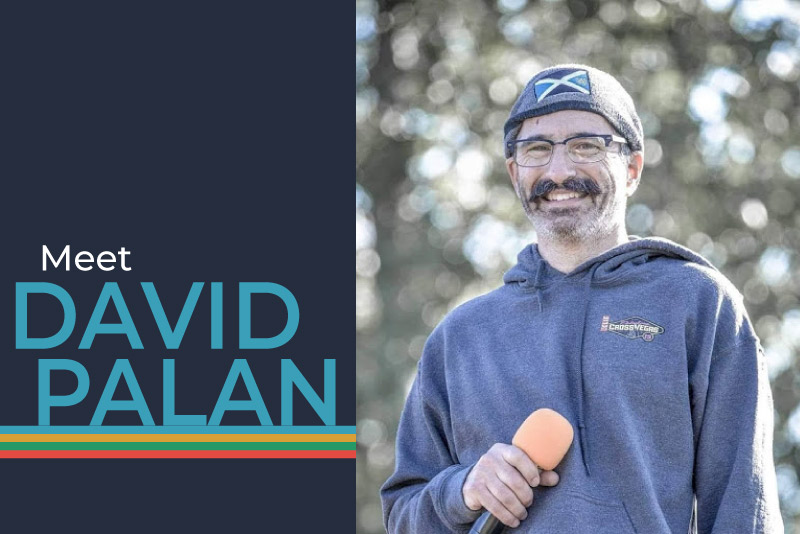 David, or Mr. David Palan (aka MDP) as he is cordially known, has taken an active role as a competitor, USAC race director, race promoter, race announcer, former bike shop manager, past president and current board member of the Ann Arbor Velo Club, and co-host of a podcast called Bike Shop CX – and it's not even his day job!
If you listen to David discuss cyclocross, you know that he is passionate about the sport. But it's not just the competition that inspires him to get involved – it's the historic role that cycling has played in the development of our communities.
The bicycle played a significant role in societal changes such as women's suffrage; in structural changes such as the foundation of paved roadways; and in mechanical inventions such as the pneumatic tire and rack and pinion steering.
David has trained junior cyclocross racers through his role with the Ann Arbor Velo Club, even taking a group to the 2019 Cyclocross World Cup in Waterloo Wisconsin.
David explains that cyclocross provides a unique opportunity for youth within the cycling community because unlike road or gravel racing, this event takes place in a relatively small, enclosed area and in all kinds of weather or terrain. The event is not held on roads open to traffic, which provides a level of safety that other forms of cycling may not. This also makes it possible for the spectators to watch a large portion of the race as the action unfolds. Unlike road racing, for which you may wait for the race to go by once, cyclocross racing occurs on a closed track that allows the spectators to watch the action for the entire race.
In learning the basic skills of CX, people develop the ability to overcome obstacles while maintaining forward progress through the race. David sees this as a metaphor for life in general; when you experience an obstacle, you overcome it and continue. David's hope is that this will instill healthy habits, independence, and fellowship in the next generation of cyclocross community members. His general operating principle is to help develop good people. If they happen to be good bike racers, that's a bonus.
Bike Shop CX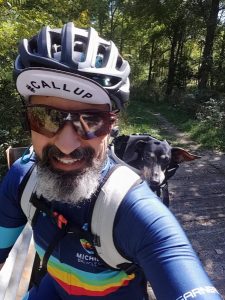 For the fellow cyclocross enthusiasts that want to learn about the mechanics of cyclocross racing, check out the podcast Bike Shop CX with David and his co-host, Scott Dedenbach. They discuss various bike projects, share tips on how to fix or adjust your bike, bring in guest speakers, share new products and technology, and answer questions from listeners. Originally called The Bike Shop Show, this podcast was started by Scott back in 2012. Not long after, David came on as a guest speaker and the rest is history! Head to wideanglepodium.com/bike-shop-cx to listen to their episodes.
Cyclocross racing has a special role in the Michigan cycling community that wouldn't be possible without community members like David taking action beyond the competition. The distinctive experience at these races is built by the work of community members that train, motivate, and encourage one another, so when they all get together for an event the camaraderie is unmatched.
If you come across a cyclist on a dirt path with a dachshund in his backpack – who might be stopped to take a picture of a rustic barn – tell David thanks for all his hard work!