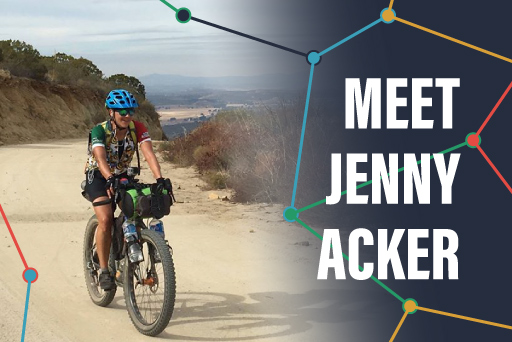 If you've been involved in Michigan's bike community, there is likely no more than a few degrees of separation between you and Jenny Acker. Whether you know it or not, you have probably benefited from or seen some of her work along the way.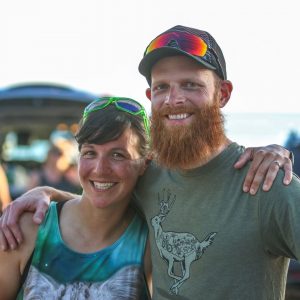 Jenny works behind the scenes to help with numerous popular Michigan biking events, including Barry Roubaix, Lumberjack 100, Fargo Sub-48, and the Michigan Gravel Race Series. She races gravel and mountain bikes, plays bicycle polo, and alongside her husband Matt, has taken some of the most enviable bikepacking trips we have seen.
Jenny is also a graphic designer and artist, and she bridges her two passions of art and cycling by creating a largely bicycle-focused art and design business. This allows Jenny to expertly use her graphic design talents to help businesses create logos and brand materials, including Michigan Bicycle Law's new logo. Which we love, thank you, Jenny!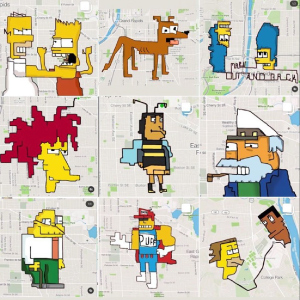 Her passion for art and cycling has also resulted in Jenny becoming Michigan's preeminent Strava Artist. Inspired by one of her favorite television series, The Simpsons, Jenny uses GPS Tracking to map her bike routes in the shape of characters from the show. She then shares her designs online and colors in the routes to showcase her impressive GPS artist work. She has biked every street in the city of Grand Rapids while mapping her artwork, creating impressive designs along the way.
Jenny's unique talents and involvement in bike events benefit and add a splash of color for all of us that are part of the Michigan bicycle community.