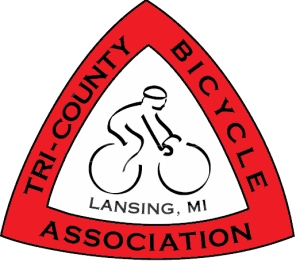 Bryan Waldman Speaks at TCBA Meeting
On January 30, 2014, Michigan bicycle attorney Bryan Waldman, partner at the Sinas Dramis Law Firm and leader of the Sinas Dramis Bicycle Law Group, spoke at the Tri-County Bicycle Association's (TBCA) monthly meeting at the Foster Community Center in Lansing, Michigan. His presentation provided an overview of the rules of the road, no-fault insurance issues as they relate to cyclists, and other general legal issues of interest to cyclists. TCBA members seemed particularly interested in a discussion regarding Bryan's representation of John Lindenmayer, Advocacy and Policy Director at the League of Michigan Bicyclists, regarding an "impeding traffic" citation.
An avid cyclist for over twenty years, Bryan is in a unique position to both explain these issues as well as advocate for the recognition and inclusion of the ever-growing bicycling population in our local community. In addition to representing numerous cyclists injured by motorists while legally riding on Michigan roads, Bryan received the League of Michigan Bicyclists' "Bicycle Advocate of the Year" Awardlast spring, in recognition of his dedication and willingness to give back to the bicycling community.
The Tri-County Bicycle Association, which covers Ingham, Eaton, and Clinton counties, is an organization comprised of individuals of various ages and backgrounds who share a common interest: a love and enjoyment of bicycling. Since its inception in 1972, the TCBA has sought to promote the following goals:
The use of bicycles for healthful recreation and transportation;
The education of bicyclists regarding their rights and responsibilities;
Public awareness of bicyclists' rights and responsibilities;
The organization of club rides and the sponsorship of invitational tours to introduce others to bicycling;
Providing instruction in bicycle safety, maintenance, and technique;
Supporting bicycling throughout Michigan; and
Providing fellowship and communication among persons interested in bicycling.
For more information about the Tri-County Bicycle Association, please visit its website.