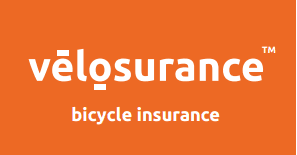 Velosurance provides bicycle insurance for cyclists and their needs
Until recently, bicyclists seeking insurance needed to rely on their automobile and homeowners insurance policies to provide coverage for bicycle accidents, injury claims, property damage, or theft claims.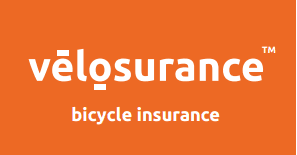 While significant coverage is often available through these policies, not all cyclists have auto insurance or homeowners insurance. Additionally, certain protection or coverage cyclists may require are often not available under an auto or homeowners policy. Accordingly, recognizing the growing need for bicycle-specific coverage, Dave Williams and Denis Vitenko (both avid cyclists) created Velosurance.
Velosurance is a company that exclusively offers bicycle insurance, partnering with Markel American Insurance Company to provide multi-risk bicycle insurance policies catering to all types of cyclists and their needs.
Velosurance policies cover a vast array of needs, including:
Crash or accident damage to frames and wheel sets;
Theft coverage when theft occurs at home;
Theft coverage when theft occurs away from home;
Personal liability coverage;
Replacement bike rental coverage;
Event fee return;
Cycling apparel;
Medical payments;
Racing coverage;
Electric assist bicycles; and
Bicycle airline shipping coverage.
The company writes policies in most states, including Michigan. It also partners with local bicycle shops across the nation to provide service when covered bicycles need repairs or replacement.
Members of the CFT-Sinas Dramis cycling team have purchased coverage with Velosurance, and have been pleased with the services provided. To learn more about Velosurance, visit their website.