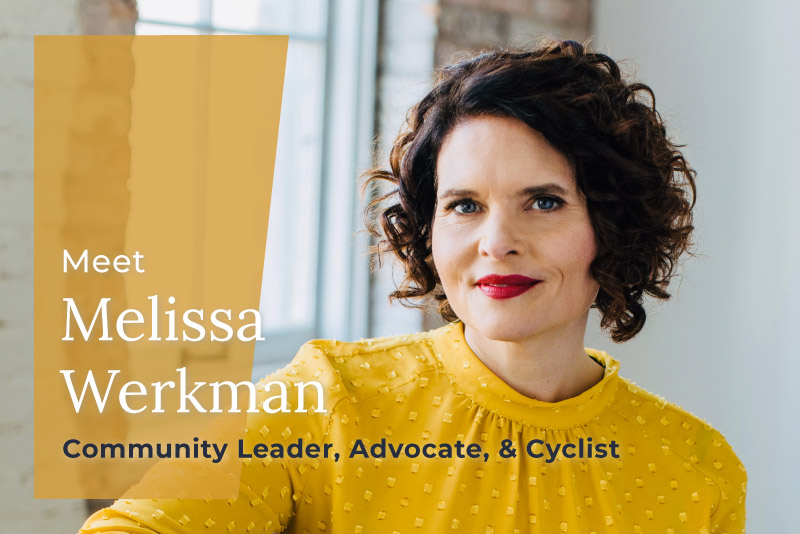 If you're looking for an example of leadership and advocacy in the Michigan bike community, look no further than Melissa Werkman; a dedicated cyclist who embodies the values of what makes our community thrive. Both on and off a bike, Melissa is constantly using her time and skills to better the communities around her.
Leadership in the Michigan Bike Community
Melissa got started in the Michigan bicycle community as a race promoter after being introduced as a triathlete. She tried multiple biking disciplines before falling in love with mountain biking. While she no longer races competitively, Melissa coaches mountain biking clinics, provides private instruction, and enjoys the sport for its recreational benefits.
Her time as a cyclist has been largely spent holding numerous leadership positions, including as a Board Member of the Michigan Bicycle Racing Association and the Michigan Interscholastic Cycling Association, Instructor of the Grand Rapids Dirt Dawgs, and Executive Director of the Michigan Mountain Biking Association (MMBA) and the International Mountain Biking Association (IMBA). Currently, Melissa sits on the Board of Directors of the League of Michigan Bicyclists and is Chair of their Diversity, Equity, and Inclusion (DEI) Committee. When she's not on a bike, Melissa holds a successful career in nonprofit leadership where she is currently the Executive Director of the Children's Advocacy Center of Kent County.
Advocacy in the Cycling Community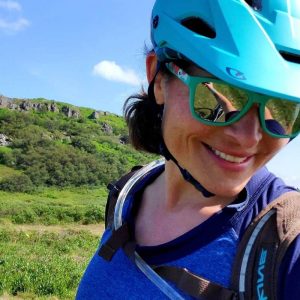 Creating inclusive spaces through biking drives Melissa Werkman to advocate for cyclists of all ages, backgrounds, and goals. She recognizes that while many people think of biking as a recreational sport, not everyone has that leisured experience biking. Many rely on bikes as a form of daily transportation, so it's critical that everyone has access to safe bike infrastructure. Melissa remains passionate in her advocacy for cyclists' rights, transportation planning, and inspiring confidence in individuals through the sport. This passion aligns perfectly with her current leadership role with the League of Michigan Bicyclists (LMB).
Melissa first began working alongside the LMB through her role with the MMBA and has been very supportive of the League's advocacy for bike-friendly infrastructure, bike safety education, and creating a positive environment for all cyclists in Michigan to access the opportunities that biking can bring. Now that she sits on the Board of Directors, Melissa plans to unify her work with the League's efforts and to continue her advocacy through this role.
We look forward to seeing more of Melissa's leadership and accomplishments moving forward!