There is an ever-increasing popularity of bicycle riding in Michigan. The Detroit News published a story titled "Bicycling popularity surges in Metro Detroit" on May 11, 2013. Not only are bicycle shops and retailers moving into the state, but more bike paths, trails and bike lanes are being provided to accommodate cyclists in Michigan.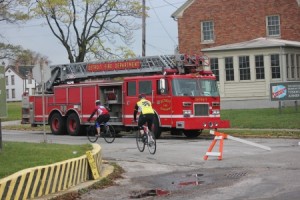 There are several reasons why cycling is becoming more popular, including the desire people have to maintain a healthy lifestyle, the rising costs in public transit, a more affordable option to car ownership, and the growing awareness of how environmentally-friendly cycling is as a method of transport.
As the number of bicyclists is increasing, so does the number of accidents between cars and bikes. When a bicycle is hit by a car, the rider is the one who typically ends up with the severe injury or loss of life. This is why it is important that certain laws are followed, and motorists and cyclists use caution when using the roads.
Cyclists have an absolute right to use public roads. However, when using the roads, a cyclist is required to follow certain laws intended to ensure reasonable caution and safe cycling practices.
We have provided The Rules of the Road for Michigan Cyclists on our Website, and we encourage cyclists to read through these and become familiar with the Michigan bicycle laws. For a free abbreviated, pocket and bike bag size of this cycling law handbook, feel free to send us an email with your contact information.