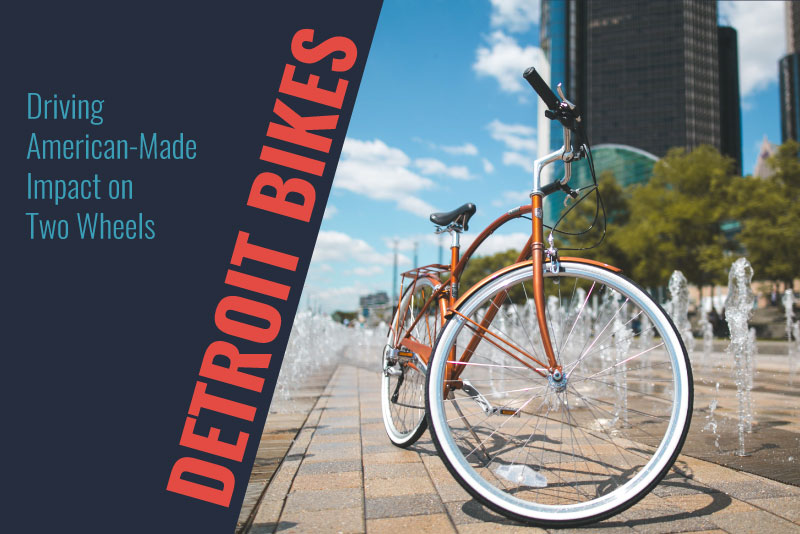 Cycling does so much more for us than many realize; it promotes healthy living habits, creates a connected community of enthusiasts, and it's a fun way to explore the world. However, its role in our society – both in culture and the economy – goes well beyond those immediate benefits. One company that understands the large-scale benefits of cycling is Detroit Bikes; an American-made bike manufacturer and retailer that is continuing Detroit's innovative history of putting the world on wheels.
A Two-Wheeled Approach to Positive Impact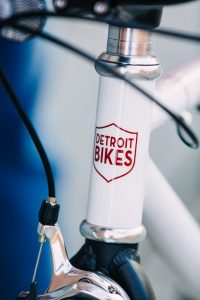 Cycling has a multifaceted impact on the world. Not only do individuals experience the physical and emotional benefits, but by putting more people on bikes the overall impact of cycling lessons carbon emissions, decreases traffic levels, lowers strain on transportation infrastructure, and is a much more affordable method of transportation. The effect of increased cycling creates a dramatic conservation of resources that decreases economic strain on tax dollars and taxpayers. But lowering barriers to cycling, such as building bike lanes, is costly and complex, making progress difficult. By putting more people on bikes, Detroit Bikes is increasing demand for bike-friendly infrastructure and in turn, the large-scale implementation of cycling benefits in our communities.
For competitive cyclists, investing in a high-quality bike is a no-brainer. But for everyday people, access to quality bikes at an affordable price has for a long time been difficult. Detroit Bikes invests in American manufacturing to create high quality, affordable bikes for everyday people. Someone that wants to bike to work more often, get outside and explore on two wheels, or create healthy leisure habits now has access to models that are designed for their needs.
The Production of Detroit Bikes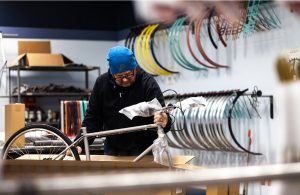 In just ten years, Detroit Bikes has become the largest bike frame manufacturer in the United States. Using American-made materials, their team of 40 employees builds, assembles and distributes bikes for both their own brand and others, including at one time Schwinn Bikes. The 50,000 square foot factory is located on the West Side of Detroit and is available for tours, with its storefront in downtown Detroit.
COVID-19 has certainly impacted bike production – bikes are flying off the shelves. Detroit Bikes has been working to keep up with demand as much as possible while simultaneously adjusting to new safety requirements amid the pandemic. An industry-wide shortage of materials has made keeping up difficult, yet Detroit Bikes remains committed to providing people with quality bikes and continuing to pursue its goal of getting more people on two wheels.
If you're looking for a quality bike that won't break the bank, check out Detroit Bikes!