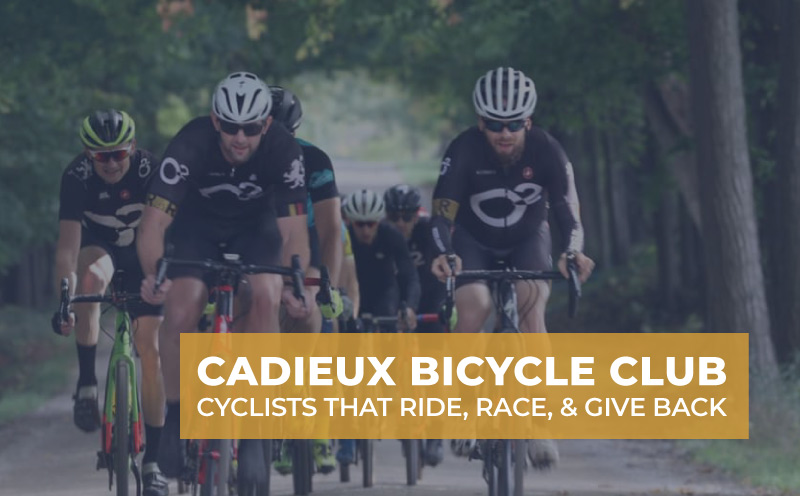 If you attend a bike event in Michigan, you will likely cross paths with a member of Cadieux Bicycle Club, a group of cyclists that Ride, Race, & Give Back through their collective passion for cycling. With a long history of promoting bike races, racers, and rides, this club is rooted in serving the Michigan bicycle community.
Cycling with a Purpose Since 1965
Founded at the Cadieux Café in the predominantly Belgium section of Detroit's eastside by four local cyclists, Robert (Bob) Devos, Frank Van Laeken, Al Roles, and Adolf Lincklau (Buff), the Cadieux Bicycle Club's goal was to promote bicycling in the local community. They began by promoting and putting on local races and training young cyclists. The first race the club put on was the Debaets Memorial Race on Belle Isle in 1965, later known as the Gerard-Michel Debaets Memorial Race (1970-1977), and today known as the Debaets-Devos Memorial Race.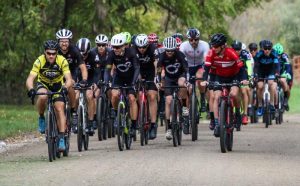 Formerly known as Team O2/Cadieux Bicycle Club (2005-2020), the club has rebranded as Cadieux Bicycle Club in 2021. With a variety of committed sponsors, the club offers support for Michigan bike events including Cogs & Kegs, Exhale Ride, and Woodward Loop Ride that fund charities and groups such as Michigan Youth Cycling. The club has the second oldest road racing team in Michigan and has developed some of the best road and track racers in the state over the years, winning many championships in various age groups and categories along the way. Many club members also participate in a variety of cycling events including mountain biking and gravel racing and participate in other races such as Coast to Coast, Marji Gesick, Barry-Roubaix, and Iceman Cometh, to name a few.
The club has expanded its community involvement and membership beyond races to include weekly social rides, weekly training rides, and social events. The club hosts the Riders4Research Recovery Ride each week during peak bike season, a casual ride that teaches etiquette and fundamental skills to cyclists regardless of skill level. They also lead training rides most weekend mornings along various routes in Detroit, offering varying levels of intensity, and participate in many community rides in Southeast Michigan.
Cadieux Bicycle Club Membership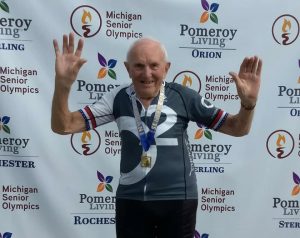 Club members have a multitude of opportunities to participate in rides, races, and community activities with fellow cyclists. With typical membership being over 100 people, the club has members of all ages and abilities that are deeply involved in supporting each other, whether by helping each other to train for the next race, teaching new cyclists the rules and etiquette of a group ride, or cheering along fellow team members from the sidelines of an event.
"One of the best parts of our club are the many longtime members who are more than happy to jump in and help promote and support the many events we as a club participate in," says Philip Huyghe, Cadieux Bicycle Club Vice President. "We are the type of club that the members enjoy working together for the betterment of the cycling community just like our Founders did when the club was started."
Cadieux Bicycle Club has created a network of active cyclists that not only support each other when they Ride, Race, and Give Back, but the entire Michigan bicycle community! For more information about the club or to join, go to cadieuxbicycleclub.com.