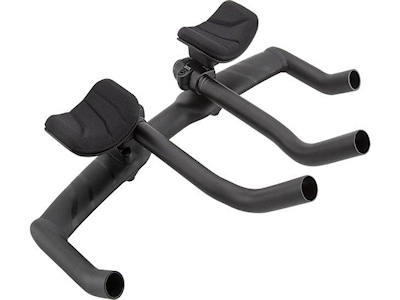 The Aerobars Bicycle Handlebars are being recalled due to the loosening of the bolt connecting the handlebars to the bicycle
On March 26, 2015, Specialized Bicycle Components issued a recall for its Aerobars Bicycle Handlebars. Specifically, the carbon or alloy handlebars sold separately as well as those sold with Specialized Shiv bicycles (model years 2012 – 2015) and Specialized Transition Apex bicycles (model year 2013) are at issue. Carbon handlebars are black with the white Specialized logo on the top side of the handlebar. Alloy handlebars are black with no other markings. The handlebars were sold either online or at authorized Specialized Bicycle dealers from November 2011 until February 2015.
So far, the company has received four reports of the handlebars' bolt loosening, which could pose a fall hazard were the handlebars to become unstable or fall off the bicycle completely.
If you have a bicycle with these aerobars, you should stop using the aerobars and contact Specialized Bicycle Components in order to receive your replacement extension mounting hardware.
If you have any questions or concerns, be sure to contact either:
Specialized Bicycle Components at 800-722-4423, Monday through Friday between 9:00 am – 5:00 pm PT; or
Your authorized Specialized dealer.
You may also view the company's safety notice regarding the most recent recall for additional information and instructions.