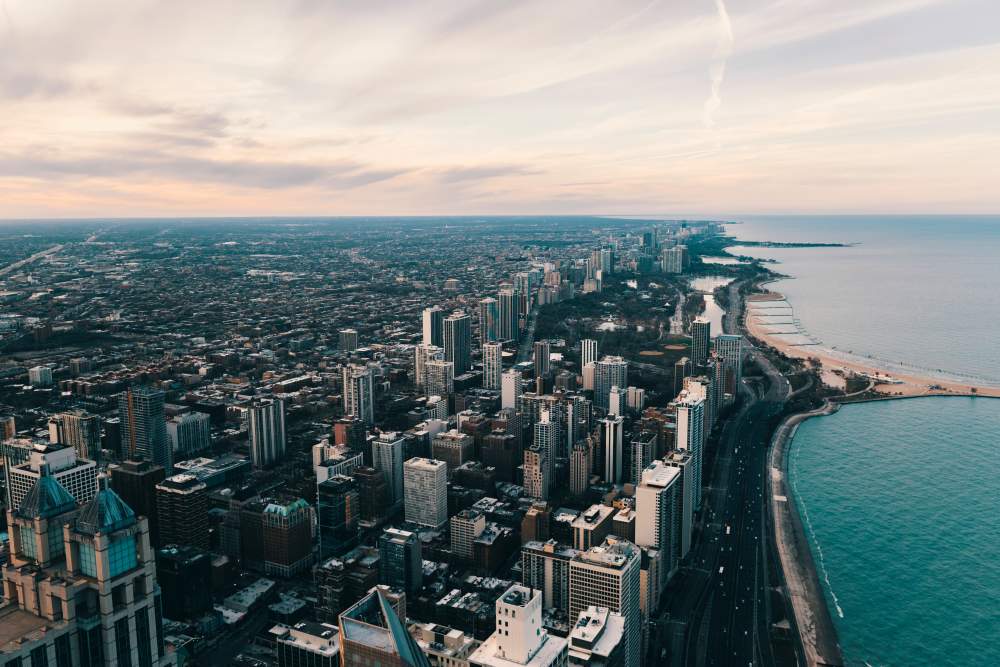 Have you heard the news? The Amtrak Wolverine Service line now boasts bike-friendly trains! As of July 25, cyclists can hop on a number of stops along the route spanning from Pontiac to Chicago, with numerous stops in between, according to Amtrak's recent announcement.
Also in recent discussions are plans to expand the Marquette Greenway from southeast Chicago to southwest Michigan. This stretch of bike path is currently 20 miles long with a proposed additional 38 miles to connect Michigan to the Windy City.
This got our wheels turning. Bike-friendly trains and a potential scenic return route along the southern tip of Lake Michigan? What could make for a better trip to and from Chicago? Here's some additional information you may need to plan a trip of your own.
Bike-Friendly Trains Courtesy of Amtrak
The Wolverine line boasts an impressive stretch from Pontiac, MI to the east, all the way to Chicago. Here is a list of additional stops along the Wolverine:
Pontiac
Troy
Royal Oak
Detroit
Dearborn
Ann Arbor
Jackson
Albion
Battle Creek
Kalamazoo
Dowagiac
Niles
New Buffalo
Michigan City, IN
Hammond, IN
Chicago, IL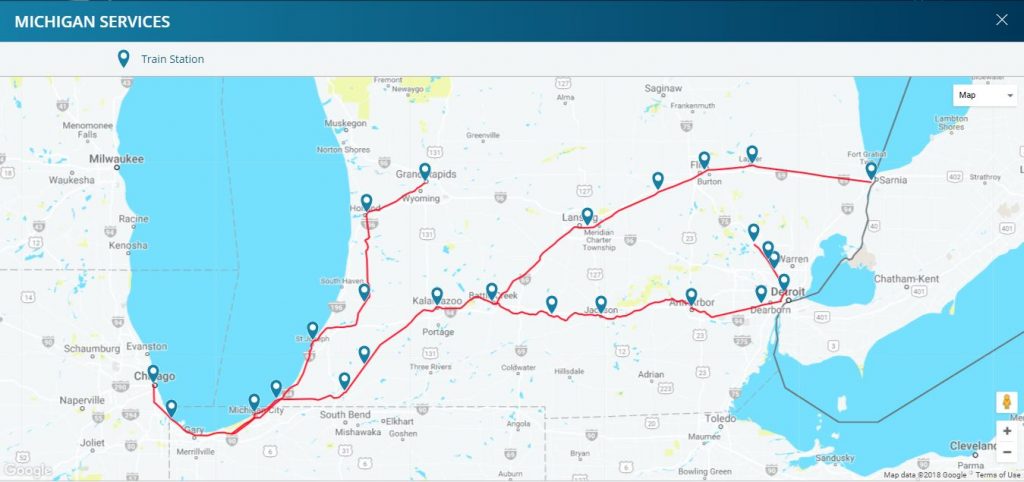 You must make a reservation for your bike aboard a bike-friendly train on the Wolverine line and pay a $10 fee, along with your train ticket. Amtrak conductors will be on hand to help you stow your bike. Then, sit back, relax, and enjoy the ride into Chi-town.
Next Stop: Chicago
Chicago is a bicyclist's dream with ample places to explore. First, we'd head over to the Lakefront Trail, which is an easy 3.2-mile ride from Chicago's Union Station. The Lakefront Trail is 18 miles long and links some of the city's most iconic landmarks and boasts a fair number of impressive stops, including Navy Pier and four of the city's finest parks (Grant, Lincoln, Burcham, and Jackson). To top it off, most natives agree, the Lakefront Trail is one of the best places to take in the city's unique and beautiful skyline.
Next, we'd check out the 2.7-mile elevated trail known as the 606. This bike and walking path is an easy way to get from east to west in the city, passing several parks. Its elevation makes for some great city and neighborhood overlooks and the trail even has a couple observation decks to pull over during your ride. Obviously, we'd grab a world-famous slice of Chicago-style pizza before making our way back to Michigan.
Heading Back from Chicago
For now, there isn't one direct route back to Michigan from Chicago. You can always hop back on one of Wolverine's bike-friendly trains at Union Station for the return trip or hit the road. A combination of trails, pathways, and roads will get you back to the Mitten State in about 70 miles, depending on your route.
We're excited for this new opportunity provided by Amtrak and Michigan Department of Transportation. We want to know: How would you spend a weekend in Chicago?